Restoration after disaster
Metro Renovators Inc. began in 1989 in Kansas City Missouri, in a small office in the back of Merlyn's garage, and within the first year the business had grown to the point that it was able to purchase, renovate, and relocate to a new office building. Merlyn's primary focus of construction managment had always been in property renovation and disaster restoration; which made this area of expertise a natural fit for his new company to specialize in.
Focusing primarily on "Insurance Restoration" which is most generally related to repairing buildings that had been damaged by; fire, flood, tornado's, hurricanes, and earth quakes; Metro Renovators quickly grew to be one of the largest restoration contractors in the mid-west. They quickly outgrew the office they were in, and built a new twenty five thousand square foot office and warehouse facility in Lee's Summit, to accommodate their growth, and also opened up another office in Springfield Missouri.
As a Renovation contractor, Metro has rebuilt hundreds of projects after they had been destroyed by; fire, flood, and natural disasters. In 1993 a horrific flood struck northern Missouri, leaving many small communities, and highways completely submerged under water; Pattonsburg School suffered catastrophic damages, and Metro Renovators was called in to completely restore all the facilities. When the school gymnasium in Garnett Kansas was severely damaged by Fire in the summer of 1995, Metro Renovators was immediately called in to ensure that the building was rebuilt before school re-opened for the school year. Memorial weekend, 1997 a tornado ripped thru the subdivision of Rain Tree Lake in Lee's Summit Missouri; and Insurance companies turned to the expertise of Metro Renovators to re-build numerous homes throughout the subdivision.
It didn't take long for the largest restoration contractor in the country to take notice of Merlyn Vandervort and his growing restoration company; in 1998 Metro Renovators was acquired by Inrecon LLC (a division of MASCO), which was subsequently purchased by Belfor USA. Part of the purchase agreement was that Merlyn would agree to accept a position as the companies Regional Vice President, where he would be responsible for multiple offices, and the management of large catastrophic loss sites around the country.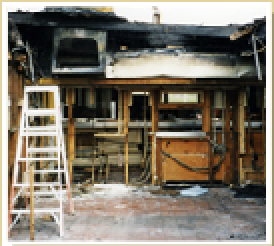 "When I had a devastating fire at my restaurant. I was fortunate to become familiar with Metro Renovators, Inc. Their company was very professional. I was impressed, everything was coordinated very well, and I was able to re-open 7 days ahead of schedule."
Bob Helton, Owner -Paul's Drive In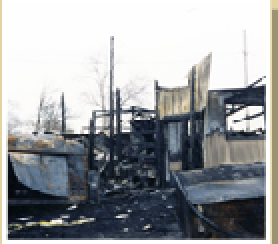 "We had a fire in our maintenance building, and Merlyn's company was awarded the project by the school's insurance company; Metro Renovators completed the project in a timely and professional manner. They were easy to work with and, most importantly, did an excellent job of restoring the building. It looked new when they finished. I would not hesitate to use Merlyn's company again in the future."
Kyle B. Stephenson, Superintendent -Keytesville Public Schools
"Allstate Insurance recommended Metro Renovators to me, they also said we could choose any other contractor we wanted; we took Allstate's advice, and Metro Renovators was on the job within two hours, A grand total of 14 hours after the storm struck, they were rebuilding my home. It meant a lot, it meant we were going to get our home and our life back again. Metro did a fantastic job, and we would recommend them to anyone."
Nolen Roberson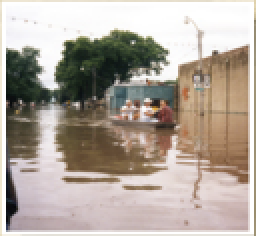 "We were very fortunate this summer that the representatives from Gallagher Bassett brought a general contractor with them to survey the damage to our buildings caused by two floods. We have been very happy with the work done by Metro Renovators. Their work men, and management people, were very good; I wish to recommend this company and their people without any reservations. Their skill and expertise, theirattention to detail and their willingness to work with local concerns and suggestions will make them a great company for any type of renovation project."
Wm. Walker, Superintendant -Pattonsburg School District
More . . .
In 2002 after fulfilling a four year contract, Merlyn declined a lucrative offer to continue his career path with Inrecon/Belfor; not that they weren't a great company with unlimited opportunities, but rather Merlyn had his mind set on settling down in Central Missouri. After selling his company in 1998, Merlyn had purchased some waterfront businesses on the Lake of the Ozarks and was anxious to focus his efforts on developing that business. Merlyn bought up some twenty properties, including existing businesses, and several houses, and tore all of them down to make way for his new Development project; the Horny Toad Entertainment Complex, and the Resort & Yacht Club @ Toad Cove; one of the finest resort destination properties in the Midwest.
With a true passion for building, Merlyn wasn't able to stay out of the construction business for very long and quickly started a new Design Build construction company called; Millennium Restoration & Construction Services, Inc/Design Build. Due to a non-compete agreement with Inrecon/Belfor, Merlyn was precluded from doing any type of insurance related restoration work for the first two years, or any work in the KC area; however custom home building was not included as a part of that non-compete agreement, and the Lake of the Ozarks was just far enough away; as such Merlyn initially focused his efforts on specializing in luxury home building at the Lake of the Ozarks.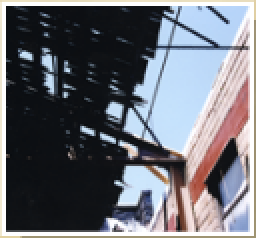 "I wanted to thank you for the professional work your company performed after our gym fire in July. The quick response your team gave to the emergency prevented further damage to our equipment and facility. Your computer generated work descriptions helped us as we saw the work completed. The gym is now in a new condition for a fifty year old building. If I can serve as a reference for you- I would be glad to do so. Thank you again for your work and professionalism."
Kenneth W. Woods, Superintendant of Schools -Garnett School